School Meals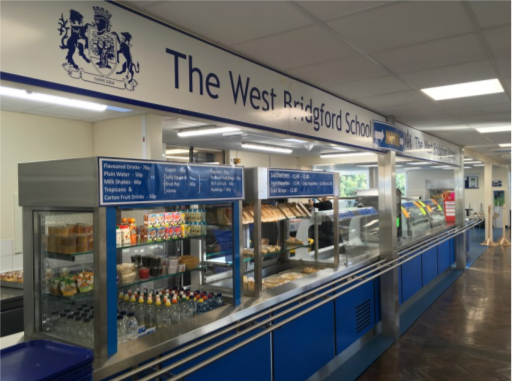 The Cafeteria and Snack Bar offer a daily choice of hot and cold dishes at reasonable prices, which students purchase as required. Alternatively, students may bring their own packed lunch. Students are not permitted to leave the school site for lunch.
The school canteen uses a "cashless system" with all payments, including catering, being made using our on-line payments system. Please see the "Cashless Catering" section in the Parents area.
The School Canteen runs a 3 week menu cycle, our current menus are listed below for you to browse.
Menu 1
Weeks Commencing: 24th Feb, 16th Mar, 5th Apr, 27th Apr, 18th May, 8th Jun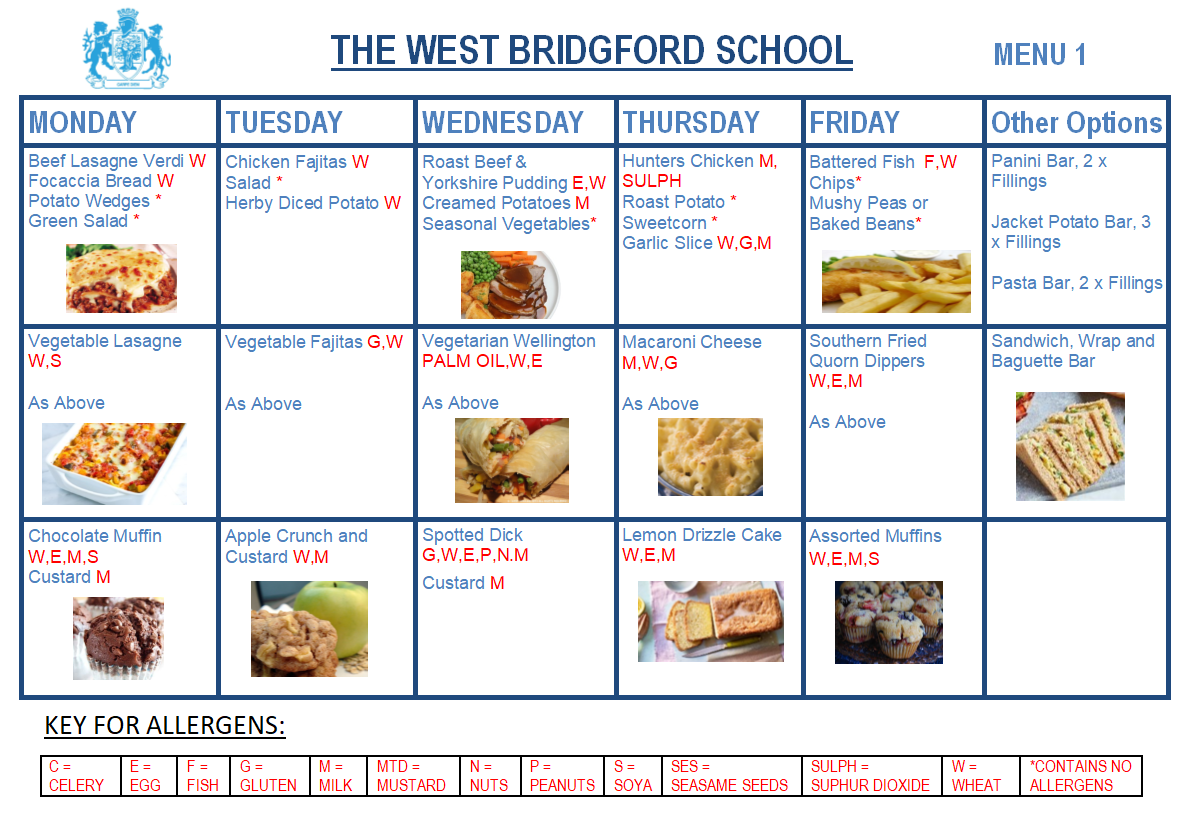 Menu 2
Weeks Commencing: 2nd Mar, 23rd Mar, 13th Apr, 4th May, 25th May, 15th Jun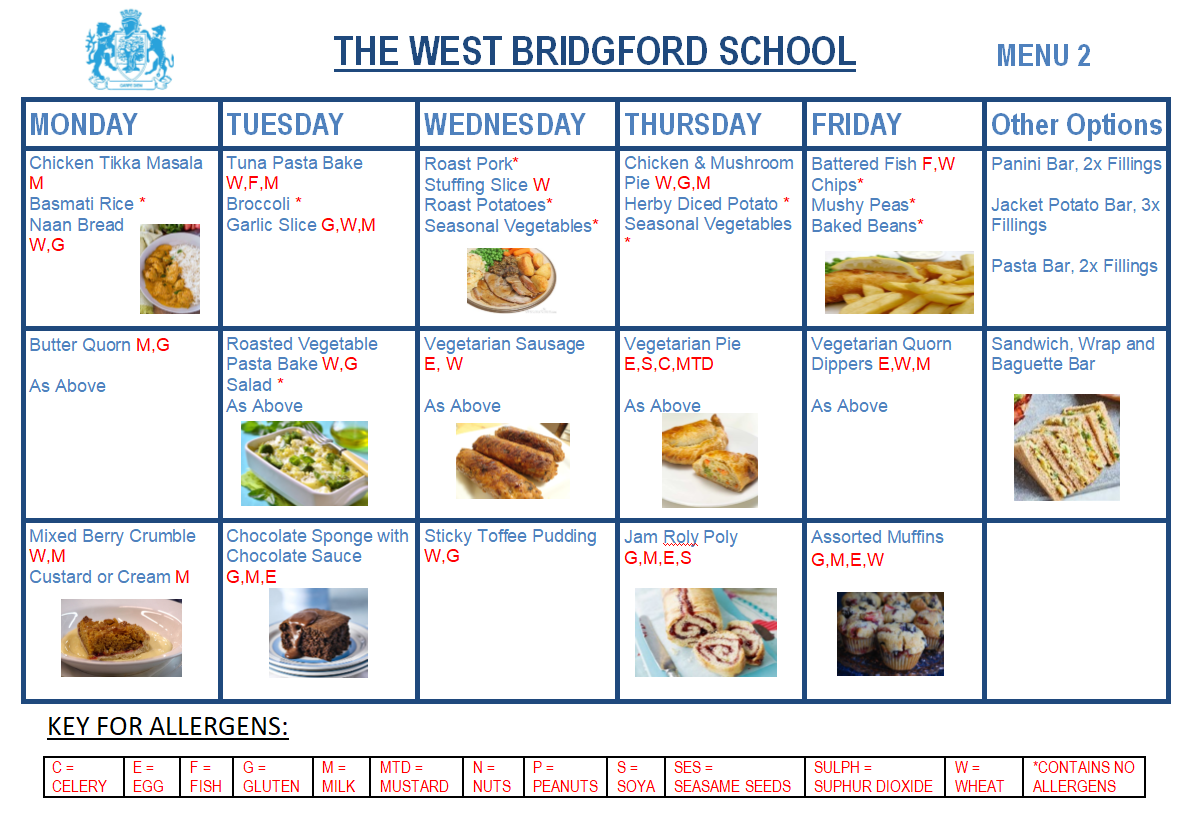 Menu 3
Weeks Commencing: 9th Mar, 30th Mar, 20th Apr, 11th May, 1st Jun, 22nd Jun.