Homework
Please be advised, from September 2022 we are no longer issuing new accounts for Parent Portal or updating any existing accounts. To access your Childs homework on Brightspace please login as your child.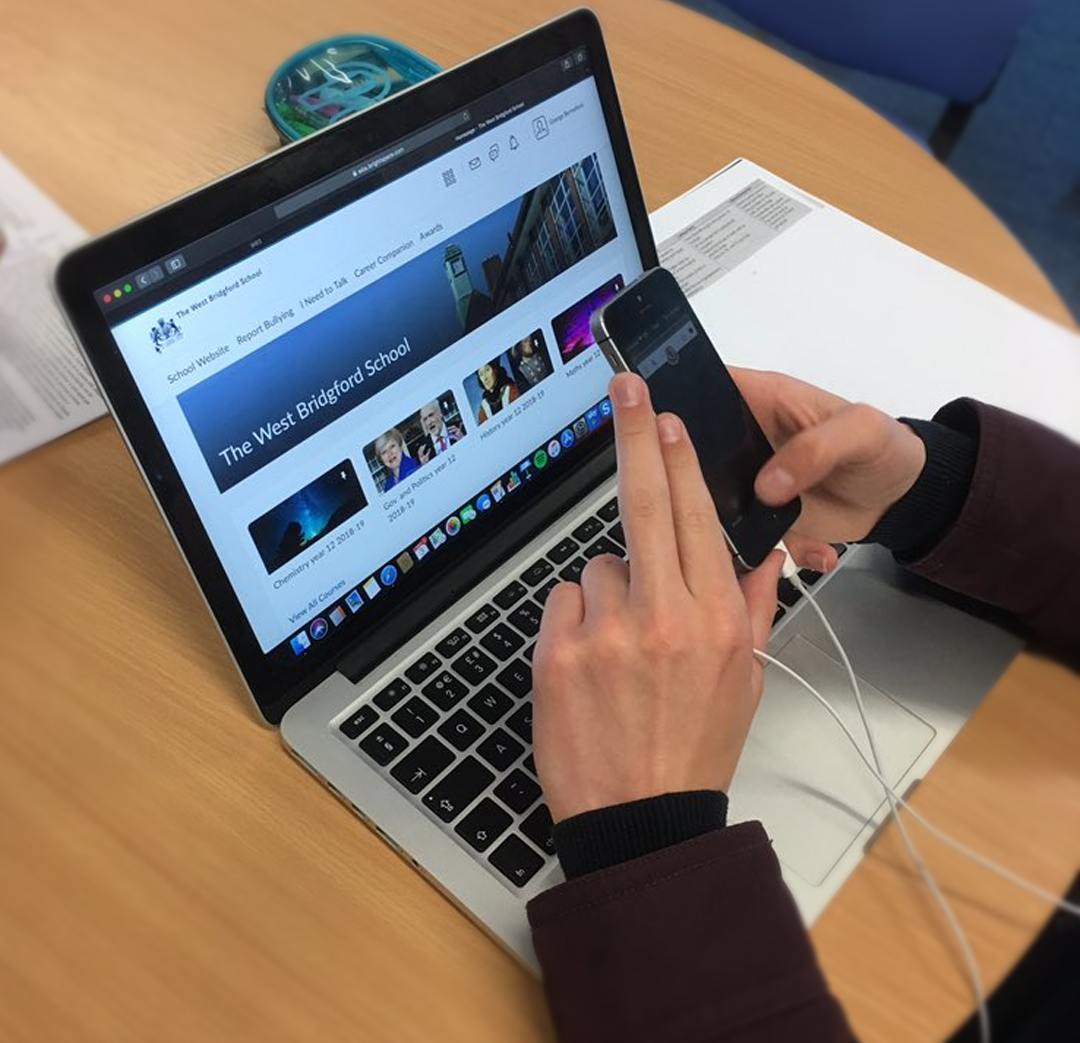 Homework is strategically planned by school departments to maximise the impact of independent learning at home. Homework will always have a purpose and be linked to learning outcomes. The spread and distribution of homework across a week can be viewed in Brightspace.
If you have any issues with Brightspace please contact brightspace@wbs.school for support.
All departments will set homework in the school 'Learning Management System', 'Brightspace'. The homework will have a deadline and clear instructions of how the work should be carried out. The homework will also be explained in class. Students who do not have access to the Internet at home will have access to homework club every day after school. The school provides a 'Homework Planner' to empower students to take control of their time away from school. This should be used in conjunction with Brightspace to effectively plan and meet deadlines.
Brightspace can be accessed by students either via a browser or the D2L Brightspace app 'Pulse'. Search for 'Pulse' in the Google Play Store or the Apple iOS store.
Homework has a clear purpose:
a. To encourage students to become 'Independent Learners'. Independent learners are self-motivated, self-confident and resilient individuals who can manage their own time. Homework set will encourage this growth as student progress through the school.
b. To develop and strengthen learning activities undertaken at school.
c. To enhance and extend the range and variety of learning activities.
d. To further opportunities to work on coursework and projects, especially for examination subjects.
Since homework is normally undertaken at home, it provides a genuine opportunity for the parent/carer to be directly involved in the child's work. Parents are asked to show positive support and interest. Enable your child, wherever possible, to work on his/her own. By all means, monitor the time taken on homework and note any difficulties your child has. When concerned about problems with homework, please inform either the subject teacher or the Tutor/Year Director by letter.
The work set is intended to be appropriate for your child's age and ability. Homework may come in a variety of forms including, written tasks, reading, investigations, watching video, listening, translation, discussion and extended projects.
Many students in year 7, at the start of their secondary school life, may not be used to regular homework. Teachers will, therefore, introduce homework gradually over the first six weeks and ensure that all students are clear about what is expected of them.
Homework must be completed and handed in according to the instructions from the subject teacher. Some homework can be handed in online in Brightspace. Departments will encourage students to meet deadlines, and some may use lower grades to reflect when work is handed in late. Many departments run weekly homework clubs for students who are struggling with homework, and students should plan to access these if they need help. School sanctions, such as detentions, will be used to motivate students to meet deadlines and produce work at an appropriate level.
If your child, for any reason, is unable to do or complete the work set, you are asked to write a letter to the subject teacher. However, every effort must be made to do the work set. When, therefore, homework is not completed on time it will normally have to be done as soon as possible thereafter.
Marks for homework, classwork and assessments can also be viewed, by both parents and students, in Brightspace.
Brightspace and Teacher Markbooks
The school Learning Management System, Brightspace, has a Parent Portal that allows parents to check upcoming Homework deadlines, download files and worksheets to support their children's learning, and see the outcome of assessments in the recent grades view.
Brightspace can be consulted online, using an Internet connected computer, smart phone or tablet. Brightspace complements our reporting system and provides more details about specific unit results and completed homework across our curriculum.
Year 7 students receive their training and log in details in their IT lessons at the start of the academic year.
Parent Access to Brightspace
Previously Parents have had access to Parent Portal, however we have found that the best experience is for Parents to login using the students' login as this gives a full experience of the calendar - to help with deadlines, the gradebook, to keep in touch with assessments and the resources teachers share to support learning.
As such, from September 2022, we are no longer issuing new accounts for parents or updating existing Parent Portal accounts, but are advising to access Brightspace through the Student accounts.