Bridgstock
Bridgstock has become an integral part of school life at The West Bridgford School and illustrates the huge musical talent our students have. This music 'gig' is organised entirely by Post 16 students; from initial planning to auditions, parts allocation and the final shows. This is always a highly anticipated part of the Post 16 year and enjoyed by students, staff and parents alike.
How to get involved in Bridgstock
Planning for Bridgstock starts in June, before the summer holidays. Any year 12 students wanting to volunteer can attend meetings in September to be part of the organising team. This will be well advertised within Post 16.
BRIDGSTOCK 2020 - Auditions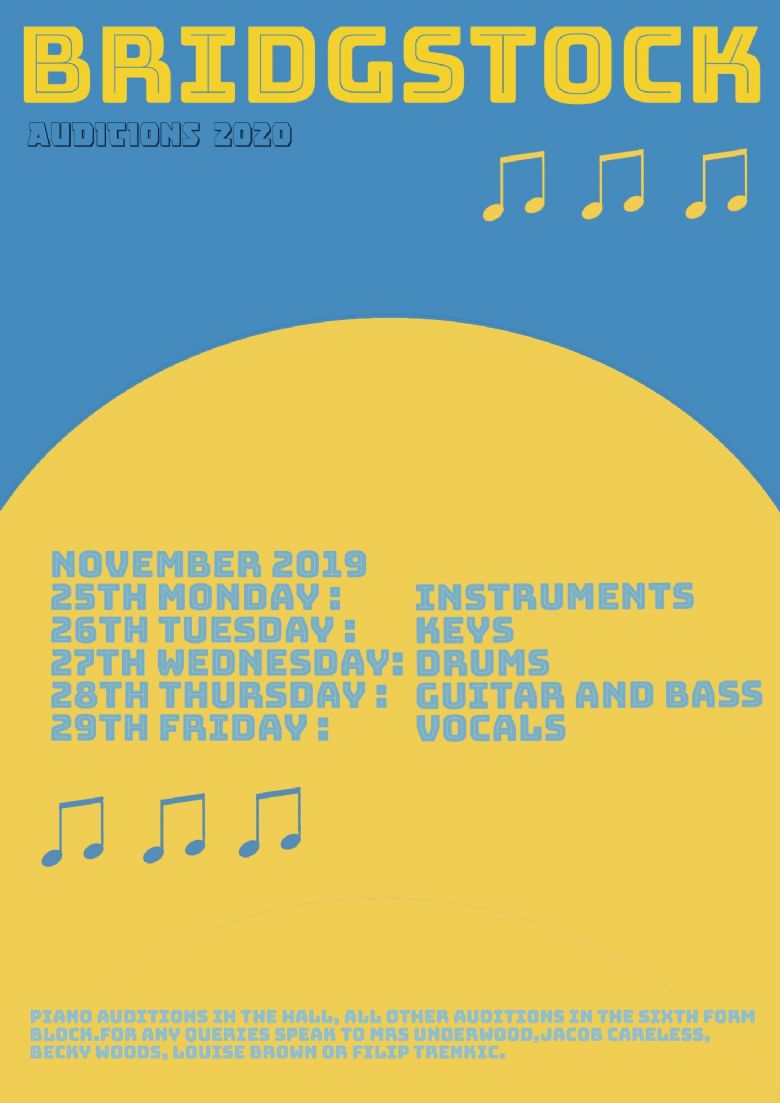 BRIDGSTOCK 2019
Bridgstock 2015 Promotional Video