REMINDER – EARLY CLOSURE – LAST DAY OF TERM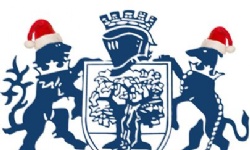 As is our annual custom, the school will close early on the last day of term before Christmas – Friday 21st December.
Students will be released from school at 1.13pm, after attending 4 of their 5 taught periods for the day.
A limited canteen service will be available 1.13pm till 1.45pm.
The school 'Homework Club' will remain open from 1.13pm until 3.00pm. This will be held, as normal, in the Learning Centre.