2019 Art & Design Calendar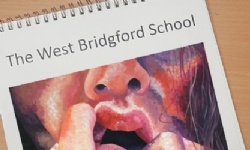 The 2019 calendar has images from A level and GCSE Creative Design students for each month. It has all the important school dates such as parent's consultations and inset days plus school contact details.
The calendar costs £5.00, the school makes no profit from this, the price covers the cost of printing. If you would like a calendar please go to your account on Agora and select Online Shop, then, Calendar 2019. Please make the £5.00 payment online. NB You can order multiple copies if required.
The calendar will be delivered to your child in school before Christmas.
Please note the last day for ordering calendars is the 14th December 2018.