2018 Exam Certificates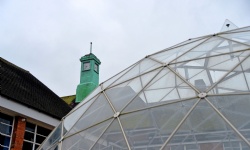 2018 Exam certificates are now available to collect from Student Services.
Please note that for students currently in year 12 and 13 your certificates will be given out after your assemblies on 3rd December and 26th November respectively – please wait until after that before coming to collect them.
If you would like someone to collect the certificates on your behalf please give them a letter, signed by you as the candidate, naming the person that you are authorising to collect the certificates. The person collecting the certificates should bring ID.
If you were in year 13 last year and filled in a form asking for the certificates to be posted out please make sure that you have given us a stamped addressed envelope. If you haven't please ask someone to do that now so that we can send them to you (we need an A4 envelope with a Large Letter stamp).