Year 9 Options Evening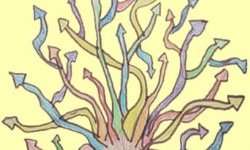 Monday 26th November, sees our Options Evening take place. With talks taking place in the Main School hall at the following times:
5:30pm - Tutor Groups A,B,C and D
6:15pm - Tutor Groups E,F,G,H and J
The Subject Fair in the Sports Hall, will continue after these talks until the end of the evening.
Year 9 have started their journey through the maze of selecting their subjects for Years 10 and 11. This slightly daunting task was embraced by the year group, who selected and tried out three taster sessions of subjects they are considering study-ing next year. The day started with an introduction to making your options choices by Miss Wright and Dr Stutt. The options process was outlined and all the sources of information and support for students were signposted, from where to turn for advice in school, to the best online resources for careers advice. The feedback from staff and students about the taster ses-sions has been overwhelmingly positive, with many students starting to crystallise their decisions, while raising more ques-tions to ask for others.

The support for students and carers continues on Monday the 26th of November with the Year 9 Option Evening. Details went out last week by email, but it is an opportunity for students and carers to get some guidance on filling in the option form and having the opportunity to meet and discuss with the teaching staff of the subjects you are considering to study next year. PLEASE – IF YOU HAVE A SUBSTANTIAL CONVERSATION WITH YOUR CLASS TEACHER AT OPTIONS EVENING, DO NOT THEN BOOK A SLOT WITH THEM AT CONSULTATION AFTERNOON THE FOLLOWING WEEK.
The subject fair in the Sports Hall is always a vibrant event and is invaluable for students to ask any questions about the courses that they interested in. In the meantime, why not look at some of the resources signposted in this article. We look forward to welcoming all Year 9 students and carers to this always well supported event.
Dates for your diary
Monday 26th November – Year 9 Option Evening
Thursday 6th – Year 9 Parents Consultation
Thursday 13th – Option forms to Tutors