Malta Netball Trip - 2018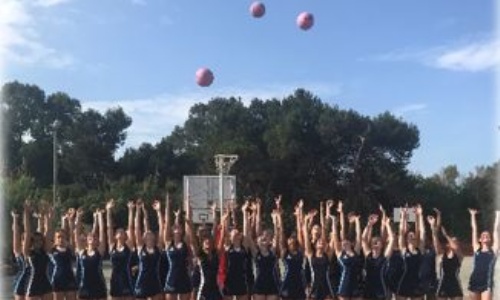 Sun and netball in fabulous weather.
Netball Tour Malta 2018… what an absolute success! Firstly can I just say what an absolute pleasure it was taking 30 of The West Bridgford School's finest Netballers. The girls were an absolute credit to themselves and also the School.
The girls took part in some fantastic netball, but also some equally fantastic adventures on the trip; from exploring the History of the Capital City, Valetta, to embarking on a Jeep safari tour around the whole of Malta, with each jeep having its own personal tour guide showing us the 'Hot spots' of beautiful Malta. The students and us as members of staff had such a wonderful time. The girls also experienced a 5D cinematic show giving them an insight of Malta's history during the Second World War.
The Netball the girls' experienced was fantastic, with each team playing two fixtures during the stay and two training sessions. The sessions were led by Maltese coaches and also a couple of Malta's U21's National Team players.
Every journey we made was not the same unless we had all 30 of the girls showing off their impressive singing vocals to their favourite songs… my personal favourite was Oasis- 'Wonderwall'.
To conclude our stay, we held a presentation evening with the lots of various trophies and medals to be won: from Player's Player, to Teacher's Player, to Year 9 Girl of the Tour, to Year 10 Girl of the Tour.
Bring on the next WBS Netball Tour…!