Bridgstock 2022!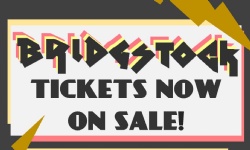 Bridgstock 2022 is back! Tickets will be on sale soon!
Taking place in the School Theatre on Wednesday 30th, Thursday 31st and Friday 1st April it will certainly be an entertaining evening.
Tickets will be on sale from Monday 14th March during Break and Lunchtimes under the canopies, and are priced at £3.50 per person. But be quick to make sure you get your tickets as shows will sell out quickly!