Consultation on Admissions Arrangements 2023 – 2024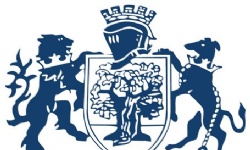 It has been seven years since the West Bridgford School consulted on our Admissions Policy. We are writing to advise you that in accordance with the Schools Admissions Code the School will consult on our admission arrangements for 2023-24.
The Governors are proposing to make minor changes relating to the name of the Technology Aptitude Assessment and an update to Post 16 criteria.
The consultation period will run from the 10 November 2021 until the 22 December 2021. During this time, you are invited to express your views and any concerns about the admission arrangements at The West Bridgford School.
All responses to the consultation should be made in writing and submitted before 9:00am the 22 December 2021 to the Clerk to the Governors via email at lattewell@wbs.school
At the end of the consultation period, the governing body will meet to consider responses and submit a final policy to the Local Authority for publication.