WBS Open Evening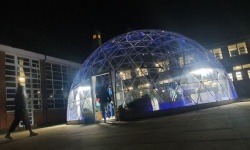 Wedneday 6th October saw The West Bridgford School open its doors for their annual Open Evening.
Prospective Year 7 Students and their families were able to tourer the School site, taking in the wide range of subjects on offer at The West Bridgford School.
If you were unable to attend our Open Evening, our online resources are still available for you on our Year 6 Open Evening page.