Year 11 Transition to Post 16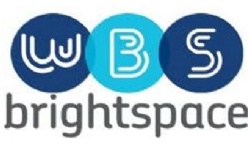 After half-term we are launching a new course on our Online Learning Platform: Brightspace. The Transition to Post 16 2020 course will allow you to attend live Online lessons with some of the A Level teachers who will teach you next year. These sessions will help you prepare over the coming weeks and allow you to make the best start possible to your Year 12 studies. We intend to offer these sessions for the rest of the term up to the 24th July.
There is no limit to the number of courses you can attend, so if you are unsure about which courses are for you, this is an ideal opportunity for you to try put some different subjects. Who knows – it might even lead to you changing your subject choices after GCSE Results Day. The Post 16 team will be available to help you through this stage from the 20th August.
Mr Bowie has also provided some online resources to get you going with the study skills you will need if you are attending our Sixth form or courses elsewhere. We hope you will engage in these sessions and give your-self an edge when starting your new courses in September. We intend to offer the course weekly throughout June.
Any changes to this due to changes in circumstances for the school will be communicated to you through Brightspace.
Accessing the Online sessions
WBS Year 11 Students - You will need to use your School email address and Network password to login to Brightspace. The transition course has been added to this account.
External Students - An email, and a password reset link, with information detailing how you can access the system was sent to your registered email addresse on Friday 22nd May, if you are unable to find this email, please check your junk/spam folders.
Please be aware this reset link will expire 1 week after being sent.
We recommend that using a computer with an up to date Chrome browser will give you the best experience. Tablets and phones do also work, but the use of Chrome is still recommended as a browser. Further details on what device settings are recommended can be found at the link below:
https://bongolearn.zendesk.com/hc/en-us/categories/360000413573-Requirements-Troubleshooting
Once you have logged in please navigate to the correct session by clicking on the link in the calendar for your session. Do not worry if the email talks about a parent portal - this is not a problem.
The sessions will start at 10 am on the 1st June with some train-ing on how to use the system with Mr Deans. The training sessions are 20 minutes long. There is also a Troubleshooting session for those who have struggled to log onto previous sessions at 10:30am. If you have any problems with the login process please contact us at the brightspace@wbs.school email address.