Coronavirus Update - Full School Closure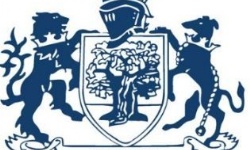 Coronavirus Update - The school will be closed to all pupils from Monday 23rd March
Dear Parent/Carer
The government made a major policy announcement last night:
the closure of all UK schools commencing Monday 23rd March. From this date, all year groups should remain at home.

GCSE and A-Level examinations will not run this year.

Schools will be required to supervise 'Frontline' worker's children.

Children on free school meals will be given lunch as part of a 'national voucher scheme'.
We have been inundated with emails and phone calls this morning asking for further clarity around this. I have brought forward my planned 6.00pm email to now, as staff are unable to complete their preparation work before closure trying to respond to all requests for information. As a result, I have instructed staff to only respond to very urgent emails, rather than ones asking for further information.
What practically do these announcements mean?
VIRTUAL WEST BRIDGFORD (VWB)
School staff have put significant time and effort into preparing to teach lessons to Year 11 and 13 to support them in sitting their examinations. These pupils will no longer require academic support however as soon as is practical we will provide transition work for both year groups via Brightspace.
Staff will now plan to provide live virtual lessons for Year 10 and 12 in Brightspace starting Wednesday 25th March. Extensive instructions for students will be on the front of Brightspace when they login. Parents should also be aware:
The lessons will run during the normal timetabled periods of the day.

These lessons will be viewable on computers, tablets or smartphones.

Students should be dressed as would be appropriate for a school non-uniform day as webcams may be used.

Students should still have a pen and some paper for you to take notes or complete tasks set by the teacher.

Google Chrome is the preferred browser but Mozilla Firefox also works well and swapping browsers can solve technical problems. Detailed troubleshooting and help can be found here: https://bongolearn.zendesk.com/hc/en-us

If you have a textbook, or file of materials that have previously been provided to you, having these to hand is also a good idea. Finally, if possible a pair of headphones will help to reduce distractions from background noise.

All written comments should be written in a professional way that could be shared with parents and carers.

If students behave inappropriately, the teacher may remove them from the session. This will be recorded, fed back to the Head of Department, then emailed home at the end of the week.

All lessons will be recorded.
Dependent on staff illness, self-guided lesson materials for years 7, 8 and 9 will be ready in Brightspace from Monday 30th March. If staff complete the lesson materials sooner, they will be uploaded ready to use. All students in years 7, 8, 9 (and 10) have a reading book from the English Department.
Please ask your child to check their school email account every day.
COMMUNICATING WITH THE SCHOOL
From Monday the method of contacting the school will be adminoffice@wbs.school. Main Reception and Student Services will not be staffed.
GCSE AND A LEVEL EXAMINATIONS - CANCELLED
At present, we only know what appeared on the news websites last night. Quoting from Gavin Williamson (Secretary of State for Education) - "We will not go ahead with assessments or exams, and we will not be publishing performance tables for this academic year. We will work with [the] sector and have to ensure children get the qualifications that they need." We have no further definite details as to how grades will be awarded. The Secretary of State for Education, Gavin Williamson, has stated that the methodology for awarding grades will be revealed 'tomorrow' (Friday). As soon as further definite guidance emerges, we will pass this information to parents and students.
I am only too aware of the impact this announcement has had on our young people and their mental health. We have had a special assembly this morning to inform Y11 and Y13 students of what we know so far. We will do our utmost to equip you as parents, with the information you need to have conversations with your children around this matter at home.
SUPERVISION OF FRONT-LINE WORKERS CHILDREN
The school will do its utmost to support key front-line workers during this difficult period. The service provided by school will be 'supervision' rather than taught lessons. Our canteen will be closed, so we ask children to be sent to school with a packed lunch. We do not yet have a list defining who falls into the keyworker definition, beyond who was mentioned in last night's speech which included 'NHS workers and food distribution drivers.
To help us plan the provision for Monday please email adminoffice@wbs.school if you anticipate your job will fall under the 'keyworker' list when it emerges. Please include your child's name, form, your job title and employer in your email. Ideally, we ask you to email from your employer's email address, although we are aware this may not always be possible. Tell your child to go to the Learning Centre when they arrive at school. Please be aware that if you have not emailed the school, we will have to send your child home.
Students attending this session:
will be able to attend from 8.30 until 2.45pm,

can bring their mobile phones to allow contact with parents,

can wear non-uniform,

be expected to socially distance throughout the day.
Our pastoral staff will directly contact our most vulnerable students and their families to offer supervision starting on Monday.
FREE SCHOOL MEALS
We await an announcement later today.
HOUSE-KEEPING
Several Year 8 and 9 students have asked if they can come into school to clear their lockers. If you would like to send in your child to do this, please enter the school via Student Services. Once they have cleared their lockers, they should leave the school immediately.
I have spoken to all year groups in a special assembly today. We know that many students are hugely upset that they will not be in school for several weeks or even months. We have spoken about keeping a daily routine, exercising and using modern technology to keep in touch with friends while they are at home. I have reassured Years 11 and 13 we will do everything we can to have a 'Prom' for them after the crisis is over. On Friday Year 13 will have a Leavers Assembly during Period 2 before being released from school at 11.11. Year 11 will have a Leavers Assembly Period 3, before being released from school at 12.11. Finally, I have also reminded them that 'this too shall pass' and we will emerge from this crisis ready to continue their education.
The school staff are ready to step up to the challenge and I couldn't be prouder of them.
Regards
Tim Peacock
Headteacher
West Bridgford School