Important Brightspace Access Information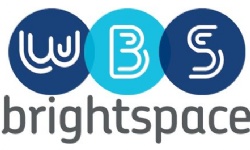 From January 1st 2020, Brightspace will no longer support Internet Explorer, due to the browser being discontinued in early January.
Should you try to login to Brightspace after the 1st January using Internet Explorer, you will be greeted by a page notifying you that your Browser is unsupported. To access Brightspace after the New Year, you will need to have another Internet Browser installed on your device.

If you have a Windows 10 Machine, you will have Microsoft Edge pre-installed which you will be able to use to access Brightspace.

If you don't have a Windows 10 machine, or would like another browser, you can download a number of different Internet Browsers in addition to Microsoft Edge. Some of these browsers include: Google Chrome, Mozilla Firefox, Opera and Safari. All of these browsers will continue to support Brightspace and other websites.