Year 6 Open Evening - Wednesday 3rd Oct 2018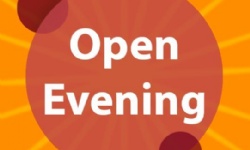 We look forward to welcoming you to our Open Evening on Wednesday 3rd October.
Learning, thinking and thriving... together.
We look forward to welcoming families, who are looking to apply for a Year 7 place, in the academic year 2019/2020, at the West Bridgford School Open Evening. There will be two talks by the Principal, Rob McDonough, starting at 6.00 pm and 6.45 pm in the Main Hall. If you attend a feeder school you will have been given a recommended talk time. Please attend this talk as the event is always very well attended. Families will have a chance to tour the school, meet the teaching staff and speak to current pupils.
6.00pm Principal's Address - Heymann School and Greythorn School.
6.45pm Principal's Address - West Bridgford Junior School and Jesse Gray School.
PARKING.
Parking on site is only available for Blue Badge holders. Local parking, on streets surrounding the site, is very limited and heavy congestion can occur. We recommend that, where possible, families walk to the event. If you have to drive please be considerate to our neighbours when parking.
(Wednesday 3rd Oct is an INSET Day for the school).