'This is Me!'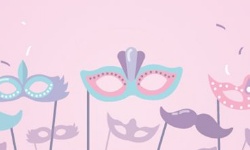 The West Bridgford School Dance Department Presents their Summer Showcase 'This is Me' on Wednesday 17th July, 6pm - 8pm in the main School Hall.
The evening will feature dance performances from students in Years 8 - 13.
Tickets are now on sale and can be purchased from Student Services. Tickets will need to be purchased in advance, so seating can be arranged accordingly.
Tickets are priced at £3 for Adults and £2 for Concession/child ticket. Refreshments will be served at the interval priced from 20p - £1.