The Brilliant Club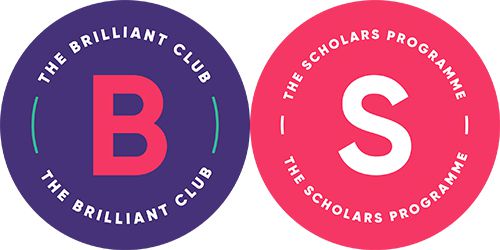 High performing students in Year 12 have the opportunity to be part of The Brilliant Club, which is a scholarship programme aimed at developing the academic skills required at university.
Selected students start the Scholarship Programme in October by attending a Launch trip. In 2019 this was held at Cambridge University. This give the students an opportunity to meet their PhD tutors, have some key skills lessons and start their tutorials.
Students will then attend small tutorials with their PhD tutor in school for 8 weeks. With the support of PHD tutors, students complete a 2500 word assignment which is externally marked and assessed at undergraduate level.
The Graduation Ceremony moves around from university to university on an annual basis. In 2020 the graduation ceremony will be held at Cambridge University.